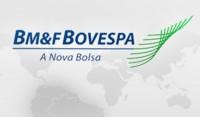 IPCA-15: Brazil's IPCA-15 Consumer Price Index of February will be released on the 22nd. We expect consumer inflation to rise 0.95% (MoM), compared to 0.76% in the previous month. Though we expect Food inflation to continue to decelerate in February, Education prices are expected to jump reflecting seasonality as school tuitions usually suffer adjustments at this time of the year. Yet, adjustments in urban bus tariffs in January are expected to still have residual impact on the Transport group of the IPCA-15 index of February.
Unemployment rate: January's rate will be released on the 24th. We expect Brazil's unemployment rate to increase from 5.3% to 5.9% last month. Adjusting for seasonal effects unemployment is also expected to increase, though only moderately (from 6.0% to 6.1%). After a strong year in which the average unemployment rate was driven down from 8.1% in 2009 to 6.7% in 2010, the job market in Brazil is expected to loose momentum this year reflecting tighter fiscal and monetary policies.
IGP-M: Brazil's IGP-M inflation index of February will be released on the 25th. We expect the IGP-M index to rise 0.96%, above its last reading (0.79%). The reason for the index to accelerate is wholesale agricultural inflation which is expected to maintain its upward trend started in January. Wholesale industrial prices are also expected to have accelerated though with less intensity. If our MoM forecast proves to be correct, the IGP-M will show its first YoY drop since January/10, from 11.50% to 11.26%, suggesting a possible peak in last January.